Denmark has a strong development cooperation with Afghanistan. Afghanistan is currently one of the largest recepients of Danish development aid in the world. The overall Danish development budget for Afghanistan is approximately USD 100 million a year.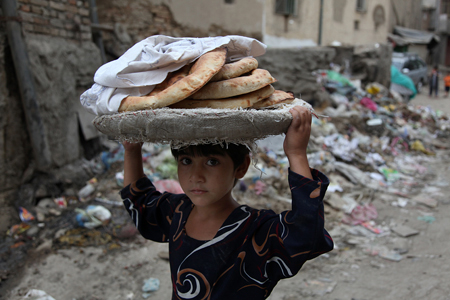 Education
Denmark has supported the education sector in Afghanistan since 2003 focusing mainly on primary education. The support targeted service delivery and capacity development in curriculum development, teacher education, printing and distribution of textbooks, construction as well as restructuring and administrative reform. In recent years, the Danish support was aligned with the first national Education Sector Plan - NESP (2006-2010). Read more...
Good governance
The Danish good governance support constitutes around 130 million DKK annually (approximately USD 24 million). In order to ensure quality and efficiency, Denmark has chosen to focus on strategic areas within the approach to governance: public sector management; democratization; and human rights, civil society and access to justice. The Danish good governance efforts also support development af the national police and stabilization. Read more...
Livelihood
Support to improving living conditions is part of the overall Danish effort to support 'the growth of a stable and more developed Afghanistan that can take charge of its own security, continue its democratic development and promote respect for human rights'. Read more...